The Nutri-Score paradox.
Many news and facts running through the digital World exist only because of the hype built around them. We could say that certain issues are only dealt with if a hype escalates around it. Example? Bitcoins, the Amazonian and Australian forest and bush fires.
How does this work?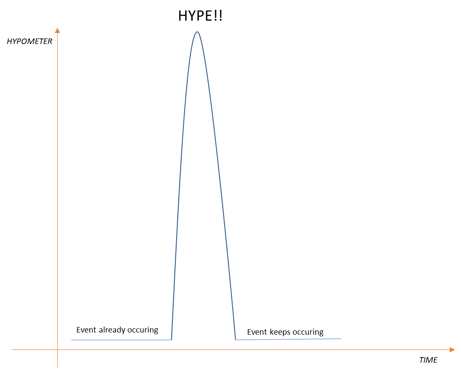 The concept is easy. Not a word is said about the niche topic for months and then… "boom!". News feeds explode, social home pages are flooded with real and fake articles and theories pop up like street food restaurants in Amsterdam. And then, after a week or two, everything dies again. It's the beauty of the Hype cycle curve (it's a real thing!).
What does the hype cycle have to do with WUR? Well, the last months you might have heard or participated in surveys and customer's behaviour researches asking for your esthetic perspective and ability to look deeply at differently organized… well eh… shelves. But have you asked yourselves why? Were you just going for the €20 voucher and Tony's choco bar (let's be honest 😉)?
Not only in Wageningen a hype has been circulating. Also in the hallways of the European Parliament and European Commission the hype was real. "NO MORE OBESITY!" they said. And in an attempt to lower the rising obesity trend among EU citizens (good thing), the European Consumer Bureau together with several parliament members, research institutes and governments came up with something new: with a new labelling scheme.
EU presents: The Nutri-Score!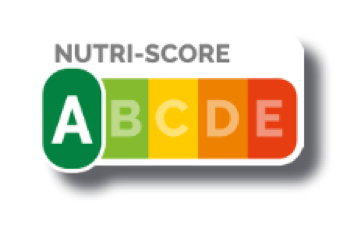 In a petition launched by the European citizen initiative you can read "We are asking the European Commission to impose simplified 'Nutri-Score' labelling on food products, to guarantee that consumers are provided with quality nutritional information and to protect their health."
It turns out that the hours spent looking baffled at a Jumbo packaging were completely useless. More than that, you can now blame labeling for those extra kilos gained during the last Christmas holidays and remove "go to the gym" from the new year resolutions because we got a new sheriff in town!
Lucky us, but there are a few not-to-be-overlooked issues. Let's break them down together.
1. I swear I have changed. Give me the Green light!
What the new label basically does, is simplify food's nutritional value into simple scores going from A to E and highlighted by the classic traffic light shading (Green = Good; Red = Bad). Nothing wrong with that. Well, it wouldn't be if a food and beverage producer could not go around it. Let's take for example a Coke. It is probably not the healthiest of drinks, but what if they would change their recipe replacing nasty sugars with for example chemical or natural sugar substitutes making their products zero-calorie or zero-added-sugars than the products score would go from baaaad to gooood. As a matter of fact, food manufacturers are requested to "improve the nutritional quality of their products." But in the end, it would still just be a Coke, but with a green score.
2. I won't be fooled again.
If we try, as the European Consumer Bureau wants, to make the 'easiest label to understand' we also face the risk that consumers will not bother to doubt the products' ingredients, quality or health potential if given the green A. We should be aware that there are certain factors which are important in food choice, factors such as taste, health, convenience, price, and traditional beliefs . Creating a hype or misinformation through a new label scheme might interfere with one of those factors. Both boomers and millennials are not the most informed customers. We buy clothes made out of "sustainable materials" just to be at peace with our conscience. What we do not do, is look closer. Because if we did, we would see that the sustainability of that Zara or H&M piece accounts for 4-5% of wool or recycled fabric, the rest… 'plastic shit' and therefore oil. With the same narrative we could choose only or mostly "greener" (in the Nutri-Score scale) products. Taking into account the low knowledge circulating around food, nutrition and health, and given the fact that this label aims at protecting and ensuring healthier shopping baskets we risk once again of falling under a simple market brainwash procedure giving us the illusion of making the right choice.
3. What about all the EU geographical indications schemes?
Mhm, Camembert (c'est si bon), Buffalo mozzarella (bona!), Lübecker Marzipan (guut). What have all these food delicacies have in common? They are all part of the EU schemes to protect traditional specialties and/or production methods aka all those acronym certifications. What more do they have in common? They are not the healthiest products on earth for the Nutri-Score. What are then the implications coming from a Nutri-Score schemes red-flagging products under the EU geographical indications and traditional schemes? The greatest issue is that those PDO, PGI and TSG products are usually produced by rural communities which developed in the last century through the products. Parmigiano-Reggiano (I know you've seen the Chef's Table episode), Champagne, Herve cheese, EVO oil, you name it. Behind each certified product lies a community of farmers, processors, distributors and so on. Communities that could face backlash from the introduction of the Nutri-Score as many of these food and beverages would fall on the orange-to-red part of the label. This because they contain among others high levels of fats, which makes them so darn good, in comparison to … Gummy bears (0g/100g).
4. Dosage
The main issue according to agricultural entrepreneurs is that some food and beverages should not be taken into the Nutri-Score scheme – which btw is not mandatory. Why?
Simply put, some food items are intrinsically "unhealthy". Let's take an olive oil bottle as an example. 100% vegetable oil. 100% fat. RED!!!!!!
But is it? Do you usually chug down an entire evoo bottle like it was a Jenever? Or maybe you carefully dose the quantities with a table spoon to make the best out of the €3.45 Jumbo purchase?
Same for that Camembert, Triple Leffe or Parmigiano piece. You know, things (that should be) eaten with moderation.
5. Voluntariness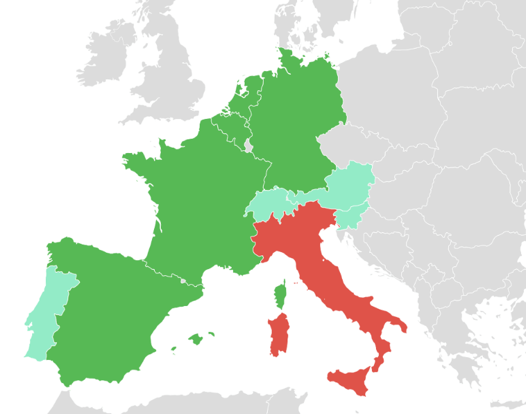 Last but not least the label is only voluntary. Producers can choose to adopt the label on their items or not. Nevertheless, in a competitive market not being in the Nutri-Score business may result in not being picked by green-spot hunting supermarket joggers. Therefore, consequences for food and beverages producers are tricky and uncertain. Scenarios are complicated. Everybody could jump on the Nutri-Score train not to lose their consumer wagon by modifying recipes or risking the red flag tag hoping for good common sense. Are we willing to accept more pressure on the consumers?
Nutri-Score or not Nutri-Score, the real issue on which our public health knights at the EC should focus on is, put simply, EDUCATION. But then again what have eight master programmes on Food, Communication and Public Health brought to the table at WUR? A petition created by students and signed by nearly 2.000 people to have Mc Donald's in Wageningen!
by Luca De Paoli