It is not only people in the US that make fusion breakthroughs. Researchers at WUR have made their own discovery using state of the art giant food lasers. "The bamischijf was fully embedded in the kipstukje. The halvarine came as a complete surprise. It was a beautiful coincidence", one professor from The Vegan Meat Chair Group told the Jester.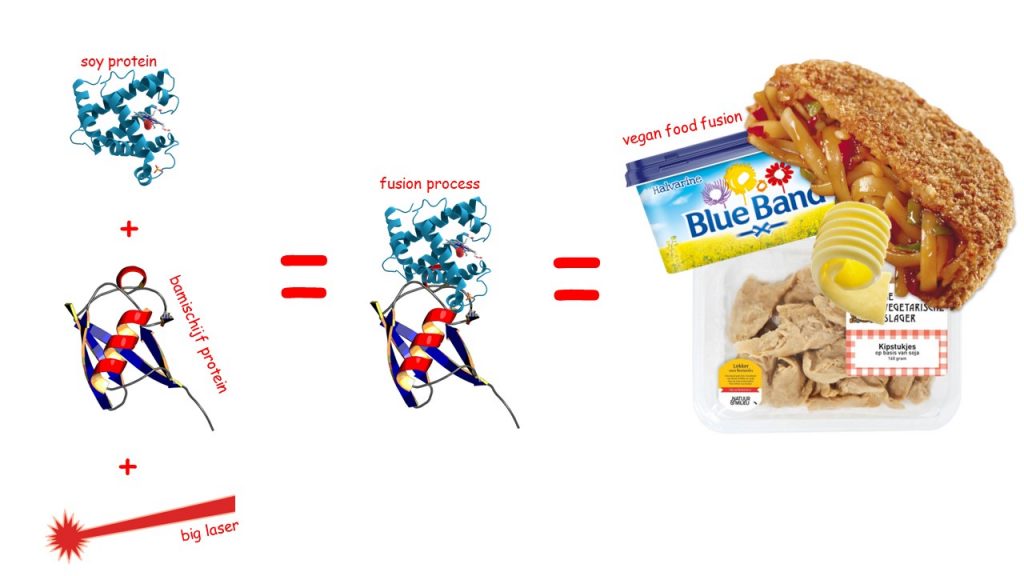 The directors of Unilever and Upfield's innovation centers screamed "THIS IS BIG" simultaneously while listening to the presentation of the research team. Arthur Mol looked excited saying "BRO THAT'S INSANE" but refused to comment further.
This isn't the end of the road for the scientists since there is still a lot of work to be done if they want to get their vegan fusion foods onto the market.
"There was a slightly burnt smell and the bamischijf tasted a little off. I'm considering to add curry ketchup to the mix" shared the lab assistant who is doing his thesis on The Anaerobic Cooling Potential of Curry Ketchup for Vegan Food Fusion.